Francois Gautier, a senior French journalist, an old admirer of Hindutva/RSS/BJP brand of exclusivist Hindu philosophy and a perennial Muslim-baiter, is apparently irked at Media projection of Muslim votes bringing in a non-Brahminical regional party to rule India's largest state. He has therefore taken up to correct the entire background of why Samajwadi Party really won such an overwhelming mandate. All the sops that are promised --- mind you promised and not necessarily feasible to pass --- are, according to him --- pandering ( a new phrase, after 'appeasement' got rusted) to Muslims. Now how do political parties canvass for votes, if they do not promise what their targeted constituents ask for? Possibly SP was more generous than Congress, BSP or BJP in at least accepting the demands of Muslims on the nation. According to Gautier, as with all Hindutva and Brahmanical formulations, it is not for the Muslims to aspire, ask, much less demand anything from their own democratically elected representatives; nor for the parties to give them an inch. I will request the readers to keep this in mind, when they go through his article, copied below.

Ghulam Muhammed, Mumbai

<ghulammuhammed3@gmail.com>
----------------
http://www.dnaindia.com/analysis/column_the-real-reason-why-sp-won-in-uttar-pradesh_1661723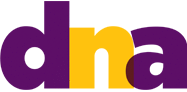 The real reason why SP won in Uttar Pradesh
Most of the political comments about the Samajwadi Party's victory in the Uttar Pradesh elections miss some very important points.
One commentator wrote that 'our UP Muslims somehow put their anti-Americanism above their nationalism and issues like bijli-sadak-paani, jobs, what kind of schools their children go to and whether there are any doctors or medicines in their hospitals or not.'
Is it so? The truth is that the SP outbid everybody in terms of sops to the Muslims of UP. Just read their election manifesto: 'All students who have passed class 12 will be given a laptop, while other students of schools would get tablets for free. Education would be free for girls till graduation. Schools and colleges will be set up in backward Muslim areas. Students would be given free books till class 8. The SP will also pressurise the Centre to implement recommendations of the Ranganath Mishra and Rajinder Sachar committees on reservations for Muslims. It also promises that Muslims would be given reservation at par with scheduled caste in UP, though experts say that's a promise that can't be delivered because it is not feasible under the Constitution. Even Salman Kurshid was furious. 'I will keep speaking about 4.5% minority reservation for Muslims,' he said.
'Why don't you ask Mulayam Singh? He promised 18%.'

Technical education in madrasas, Urdu medium schools and colleges, and minority participation in each government board for Muslims also find place in the SP pledge. Bundelkhand and eastern UP found special mention in the manifesto. Loans would be provided to farmers at 4%. All farmers above 65 years will get pension. On top of that, the manifesto says that Muslims who have been falsely implicated in terror-related cases would be released.
They would be adequately compensated and the concerned officials would be punished. This has to do with the Batla House encounter, which even the Congress said was not fake. It played an extremely important role in the shift of the Muslim vote away from the Congress and Mayawati towards the SP.
Who will pay? The UPites themselves, of course, including the Muslims. For where will Mulayam Singh and his son find the money to redeem their extravagant promises?
The BJP is also in its own delusions. It keeps trying to reach out to the Muslim voters, and in the process loses its Hindu identity, which alone separates it from the Congress. But the truth is that Muslims will never vote for the BJP. Advani and Gadkari should just reconcile themselves to this fact. The only thing they can do if they come to power at the Centre is to rule justly and give Muslims education, water, electricity and prosperity, as Narendra Modi has done in Gujarat.
Only then a few of them might start voting for the BJP.
Another aspect, which has been missed out by the media is that Mulayam Singh is a very sick man and that is why Akilesh, who has become popular on the strength of his youthful face and supposedly computer savvy ways, is being made the CM. But will he be different from his father? What skills does he bring to governing the largest state in India? Will he bring prosperity to those who voted for him? On the contrary, it is quite possible that UP may sink more in bankruptcy and lawlessness.
The truth is that the Muslim population keeps growing and thus its electoral clout keeps increasing. Look at the statistics in UP: there are around 140 constituencies where Muslims are around 30% of the population. While in 73 assembly seats the community is between 20-29% of the population, its population is over 30% in 67 constituencies. This is why the SP won in 72 constituencies with a Muslim majority.
Mulayam Singh, Mamata Banerjee, the Congress, of course, and even the BJP occasionally, have come to the conclusion that if they want to be elected they can do it by pandering to the Muslim vote; you then just need a few Dalits, Christians and disgruntled Hindus to get a majority or near majority.
This is a tragic mistake; for not only it is at the cost of the large silent majority of India, the Hindus, but this cynical calculation has never benefited the Muslim community economically.
India needs courageous politicians who will ask everybody to vote Indian in the interest of the larger Indian nation, and will tell the Muslim community that their first affiliation is to their country India, which gives them freedom and equal opportunity, which Hindus neither get in Pakistan, Bangladesh or the Gulf countries.
The author is the editor in chief of the Paris-based La Revue de l'Inde and the author of The Guru of Joy