http://blogs.economictimes.indiatimes.com/et-editorials/government-must-shed-politicisation-of-the-police-and-prosecution/
Editoral
Hard Truth About Soft Prosecution
Government must shed politicisation of the police and prosecution
Special public prosecutor Rohini Salian's statement that she was asked, soon after the NDA government came to power, to go soft in the 2008 Malegaon blast case, where the accused are members of Hindu extremist groups, points to a long-standing problem with the Indian criminal justice system: politicisation. Prosecution is not so much a professional process as a political one. Public prosecutors are, in essence, political appointees and there could be merit in the National Investigation Agency's (NIA) claim that Salian's disclosure follows intimations, whether official or unofficial, of termination of her charge. But that, in no way, takes away from the general truth of her statement, whose specific veracity can easily be established by asking her to name the NIA functionary who made the unprofessional request.
India cannot prosper as a democracy when the rule of law is arbitrary and capricious. Investigative and prosecution agencies cannot be allowed to be influenced by the prejudices of the ruling party. This does not mean going to the extreme of demanding independence of police and prosecution. These must report and be accountable to the executive. But, in order to remain functionally autonomous, they must also testify periodically before a multiparty committee of the legislature and have a line of accountability to the Human Rights Commission as well. Such multiple lines of accountability, instead of hobbling these agencies, will actually give them functional independence. This is a key democratic reform that will vastly improve the climate of doing business in the country.
The legal machinery has certainly gone soft on all those charged with 'encounter killings' in Gujarat, after the change of guard at the Centre. It would be surprising if the same courtesy is not extended to those in jail while being prosecuted for terror attacks in Muslim majority areas under the inspiration of Hindu extremist ideology.
This would be most unfortunate. It would further polarise a fraught polity and deflate India's international campaign against states that patronise terror. Systemic reform is the need of the hour.


Why we must listen to Rohini Salian


Going slow on 'Hindu terror' is dangerous. It's also an insult to the memory of Hemant Karkare.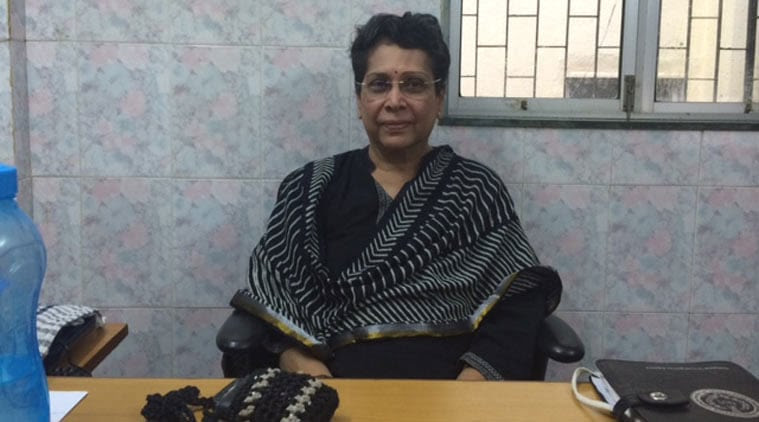 Rohini Salian is a legend in the world of public prosecutors.
Rohini Salian is a legend in the world of public prosecutors. Every policeman knows her name. So do the lawyers and judges of the city of Mumbai. She is single-minded in her commitment to her duties and, above all, everyone knows that she cannot be bought.
Salian's lament on being asked to go soft on Hindu extremists accused of terrorist acts frightens us to believe that the country is steadily being led on to the path trodden by our surly neighbour on our western border. The masterminds of the 26/11 attacks are treated like heroes in Pakistan.
We are not there yet, but if hidden hands nudge the judicial system to free murderers of the saffron variety, we will be soon.
A day before he was shot dead by Pakistani terrorists who had clandestinely sailed from Karachi to Mumbai, Hemant Karkare, an outstanding IPS officer of impeccable integrity as well as high intelligence and abilities, had come to meet me. He was disturbed by the reactions of some
BJP
leaders, particularly L.K. Advani, to the turn his investigations had taken in the 2008 Malegaon blast case.
The Anti-Terrorism Squad (ATS), which he headed at that time, had initially suspected jihadi fanatics. Such thoughts would come naturally to any policeman those days as Muslim groupings like Simi had been responsible for several terrorist acts across the country. But, the ATS had suddenly, unexpectedly and, I must add, fortuitously come across incontrovertible evidence, which included taped conversations, to prove that the Malegaon blasts, as well as the Ajmer, Hyderabad and Samjhauta Express blasts that killed nearly a hundred people, were conceived, planned and executed by a group of fanatical Hindus bent on revenge.
It is the duty of law enforcers to seek the real offenders and ensure that they are dealt with by the law of the land. Politics, religion, caste, community have no role to play in the pursuit of truth and justice. It is true that such lofty ideals are often forgotten but fortunately there are still police officers who act according to their conscience and the Constitution. Hemant Karkare was one such officer.
I went through some of the evidence he had gathered. I was staggered. I could understand the anger that prompted the perpetrators to embark on their misconceived journey. But a police officer has to do his duty, which is to stick to the truth and the letter of the law. I advised Karkare to abide by his "dharma". I offered to speak to Advani if required. I was sure that Advani would appreciate the fact that Karkare was doing what any true gentleman and patriot would be expected to do.
Unfortunately, Ajmal Kasab and his brainwashed companions snuffed out the life of a good man. Karkare was not around to pursue the case but his successors carried on the investigations and filed the chargesheet against the real culprits in court.
Salian is one public prosecutor who can be equated to Karkare, albeit in a parallel arm of the judicial process. As Karkare was to probity in investigations, Rohini is to probity in prosecution. She sticks to the truth and to her duty. In her, the powerful people who want to scuttle the case for ideological reasons have caught a Tartar.
Hemant had approached Salian because he knew that she was not a person who could be influenced by money or any other inducement.

And she was competent. It is this same Rohini Salian whom the powers that be now want to remove from the case because she is not willing to budge from the path of duty and truth. Shame on those who are attempting to interfere in the course of justice. They do not realise the damage they do to the rule of law, to which, incidentally, they pay lip service.
What is worse is that by their covert attempts to get the culprits off the hook, they are encouraging jihadists to strike again, something they are already good at. Another negative fallout will be the licence it will give to evil-minded investigators and prosecutors, both of whom are proliferating in ever-increasing numbers, to revel in injustice and corruption. And then, there is the ultimate price we will pay: losing the moral right to condemn Pakistan when it protects men like Hafiz Saeed and Zakiur Rehman Lakhvi, the masterminds of the 26/11 attacks on Mumbai.
Our leaders need to think of these consequences before they covertly try to sabotage the course of justice. They should desist from making our great country in the image of our neighbour. And finally, they should respect the memory of that fallen martyr, Hemant Karkare, instead of cocking a snook at his noble efforts to bring the true offenders to book.
The writer, a retired IPS officer, was Mumbai police commissioner, DGP Gujarat and DGP Punjab