Comments posted on TIMES OF INDIA website over - Q&A Asghar Ali Engineer interview 'Amongst factors creating communal hatred is doctored history' by TOI staffer Mohammed Wajihuddin:
At grassroots level it is correct that over a long period of time starting with freedom struggle days, the attempt by British colonials to sow seeds of division between 'Hindus' and Muslim had been very successful; though disastrous for the nation. Doctored history dividing 'Hindus' and Muslims starts with the British colonials. At the end, British and Americans sponsored the partition of the country to secure a vital part of the North West India, for their own future strategic planning and thus giving the two nation theory their own stamp of legitimacy.
Unfortunately, after independence the divide translated into a competition for power to rule the country and Congress with strong nationalist and jingoist elements masquerading as secular, laid down a long term covert policy to marginalize and demonize Indian Muslims. Within days, a secret circular by Home Ministry was successful in 'ethnic cleansing' of Muslims from all security establishments.
That is as far as institutionalized state policy is concerned. At the same time, Congress as a political party had another well-honed policy to corral Muslim voters and form a Muslim vote bank, on which, in fact, depended its continued hegemony on power.
The tactic was to keep Muslims destabilized and demoralized by organizing communal riots. Today, when Modi used the same tactic to win a land slide victory in Gujarat, by shedding Muslim blood, Congress is making a big hue and cry. In fact, Congress has been playing the same dirty game of Muslim genocide for all of the 65 years of India's independence.
People like Engineer were too coy and intimidated by the State, in those pre-TEHELKA days, to expose live criminal links of the jugalbandi between state and political parties, to come out with facts. Dr. Bill Brass, an American scholar doing research work in Aligarh, was the first person to openly put the blame of election time conspiracies between politicians and state security agencies, including local police, to have organized hundreds of thousands of communal riots throughout Congress rule. Naturally Hindutva cadre joined hands in this 'sacred' duty.
Unfortunately, academics with their esoteric theories about the causes have unwittingly diverted attention from the entire grass-root logistic of organizing communal riots and reaping electoral windfalls.
Unless and until the election is cleansed and Election Commissioner instantly cancels scheduled elections, as soon as even of a communal riot is reported in any area, by postponement till situation is normalized, exploitation of communal rioting for electoral gains will continue.
In the wake of coming assembly elections in Uttar Pradesh, organized communal riots are sprouting up and had hit so many towns and villages. Election Commission should summarily cancel any election in these localities for up to a year so that the motivation for organizing communal riots is neutralized.
PS. Six hours after the comments remaining unpublished in TOI, I am circulating my comments after some edition and formatting.
http://timesofindia.indiatimes.com/home/opinion/edit-page/Amongst-factors-creating-communal-hatred-is-doctored-history/articleshow/10258978.cms
Anti-communalism crusader, Dawoodi Bohra reformer and liberal Islamic scholar Asghar Ali Engineer has crossed swords with many within the Muslim community - and outside it. Having analysed and opposed communalism from the 1960s onwards, Engineer spoke with Mohammed Wajihuddin on factors still driving divisiveness:

You have investigated communalism extensively - why aren't we able to get rid of this problem?

I first investigated the 1961 Jabalpur riotsa¦as an engineering student at Indore. I just couldn't understand why communities who lived cheek-by-jowl would kill each other. My investigations into many subsequent riots confirmed my belief that it is politics, not religion, which causes communal carnage. Amongst many factors that help in creating communal hatred is the doctored history we teach in our schools.

At seminars, i often ask my audience if they have heard of Aurangzeb. Everyone says yes. But when i ask if they have heard of Dara Shikoh, very few say they have. We remember Aurangzeb because he has been presented as a villain - but we have forgotten his brother Dara Shikoh, who championed Hindu-Muslim unity by translating Hindu scriptures into Persian. He also penned a classic called Majma-ul-Bahrain (co-mingling of the rivers). We need to teach our children correct history.

Speaking of history, today's youth doesn't carry the baggage of Partition or communal riots. Do you see hope there?

A section of children who attend elite schools are certainly free from much of the prejudice against people of other faiths. However, a vast majority who attend government-run schools or schools run by communal organisations are imparted skewed knowledge and understandings of social and historical values.

Can the state end communal violence?

The state can do a lot - unfortunately, it has continuously failed in its duty to protect vulnerable sections during riots and punish the guilty post-communal carnagea¦I strongly believe no communal riots can last beyond 24 hours if the state government sincerely tackles it. We have the examples of Lalu Prasad as chief minister of Bihar in the 1990s and the Left Front governments in West Bengal. They successfully prevented communal riots when most of India was singed by these.

On the contrary, Narendra Modi looked the other way when Gujarat burnt in 2002.

Today, Modi appears to have softened his attitude towards Muslims, adopting a more secular stance. Will the community forgive him?

Modi's reconciliation attempt doesn't seem to be genuine. Slogans of Allah-o-Akbar at his Sadbhavna fast shouldn't be construed as massive Muslim support to him. The fact that he refused a skullcap offered by an imam there shows that he doesn't want to antagonise his hardcore Hindutva base. Unless he says sorry, secularists and Muslims will not forgive him.

Please tell us about your struggle within your own community.

My struggle has been two-pronged - one is within my Dawoodi Bohra community and the other is for reforms and change in understanding Islam. The reformist movement in Dawoodi Bohras has met limited success, but we have not given up. I have fought against narrow interpretations of Quranic verses and the Hadiths. I have always maintained that Islam should be understood in a modern context, not with a prism formulated by medieval scholars.

I was among the few scholars who backed the Supreme Court verdict in the Shah Bano case. However, political opportunism defeated our efforts and the Rajiv Gandhi-led Congress government overruled the landmark verdict through an Act in Parliament. It was a gross injustice - which also led to the rise of Hindu fundamentalism in India.

-----------------


http://www.indianexpress.com/news/two-attempts-to-incite-riots-the-first-one-failed-but-the-second-did-not/856856/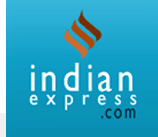 Fri, 7 Oct 2011

Two attempts to incite riots, the first one failed but the second did not
Posted: Fri Oct 07 2011, 02:10 hrs Rudrapur:
Police say about 100 vehicles were burnt. (IE photo: Praveen Khanna)

Four days after the riots that killed four in Rudrapur, the exodus hasn't stopped. Over the six hours during which curfew was relaxed on Wednesday and Thursday, hundreds left the town.




Just before the curfew was lifted on Thursday evening, the town celebrated Dussehra. The event was more ritualistic than celebratory. The three effigies were burnt down, and the Mahatma Gandhi ground emptied in a matter of minutes.


There is no history of communal tension, it's for the first time that the Hindus and Muslims who have been living together in this town in Uttarakhand's Udham Singh Nagar district has ever clashed. It happened because someone planned to create a riot.


Abdul Rahman, Sher Singh Yadav, Jacky and Afsal were killed in the crossfire when the two groups clashed outside the Kotwali of Rudrapur on Sunday morning. While the first two were residents of the town, Jacky was from Rampur and Afsal hailed from Pilibhit.



Police maintain that the deaths were caused by the two groups firing at each other. "Their injuries were consistent with that of country-made weapons: the 12-bore and the .315 rifle," said Inspector General of Police (Kumaon Range), R.S. Meena. He added that the police had only used rubber bullets and tear gas to disperse the crowd.
Curfew was imposed in the town on Sunday afternoon, only to be relaxed for two hours on Wednesday, and between 2 pm and 6 pm on Thursday.
According to police sources, the first attempt to breach peace was made on the night of September 28. "Those who came to the Shani temple to offer puja on the morning of September 29 saw a Quran wrapped in a red-coloured cloth.
The book was kept under the tree next to the idol. It was assumed that the cloth had been dipped in blood," said Rajesh Kumar, a resident of the Badhaipura locality in Rudrapur, where the temple is situated.
When it came to trying to incite, the attempt was a masterstroke-the brains behind it had offended both the Hindus as well as the Muslims.
"The Mohammedans were angry, but we reasoned that we were angry too. Those behind the act had, after all, desecrated a Hindu temple," said Kumar. After police intervened and promised to investigate the matter, both communities let the matter rest.
Muslims are a minority in Badhaipura, which mostly accommodates migrant labourers who work in the SIDCUL (State Infrastructure and Industrial Development Corporation of Uttarakhand Ltd.) Industrial Estate in the adjoining Pantnagar district. The temple straddles an area that has only two Muslim houses and another, where the rest of the Muslims in the colony live.
While the first attempt to incite violence failed, the second one did not. "On the morning of October 2, someone passing next to the temple found a green-coloured polythene bag that contained bits of paper in the premises.
There was Arabic lettering on the paper, and it was mixed with some kind of meat," said Kumar. Police sources confirmed it and said that they were yet to ascertain what kind of meat it was.
A crowd of about 150 Muslims approached the Kotwali at around 6.30 in the morning, complaining about the incident. They were dispersed, but soon, a larger crowd of around 800 returned. The mob soon grew out of control, and began attacking police and vehicles.
A total of 38 police and district administration officials were injured in the incident. "I reached around 7.25. The second group was already there when I reached. I remember trying to control to crowd, but suddenly, someone hit me from behind," said Sub Divisional Magistrate B.S. Budiyal, who sustained injuries to the head and hand. He is back on duty, wearing a baseball cap that only partially covers his large bandage.
Soon, a mob comprising Hindus attacked from the other side, and the situation spiralled out of control. According to the police, more than 30 civilians were injured, 100 vehicles were put to fire and about 100 shops were destroyed in the ensuing violence, which engulfed the town till 12.30 in the afternoon. Curfew was declared in the afternoon.
The town still betrays a sense of how it observed this Gandhi Jayanti: the Delhi-Nainital Highway, where almost all the action took place, is pockmarked with charred tar, where vehicles were burnt. Vehicles, stripped to their metal frames, line the road, which incidentally leads to the TATA Motors plant from where the first Nano rolled out. A large party of policemen and Rapid Action Force guard the road in front of the Paharganj locality, where two thrashed buildings stand defiantly, refusing to collapse.
Chand Babu, a rickshaw-puller, was inside his one-room shack by the highway with his wife and four children when the mob came. "It was 10 in the morning on Sunday. I heard a loud noise and went out. They had already poured petrol and had lit the fire. The front of my house was burning. I shouted to my wife to take the kids out, and save whatever we had inside. Then, I tried to extinguish the fire with a bucketful of water. However, they stoned me, and threatened to pour petrol on me too," he said.
Babu has since sent his wife and children to a relative's house in Rampur, and spends his day sorting out the remains of the two metal trunks he salvaged from his house. "They knew I was a Muslim. They knew my neighbour Naeem Ahmad is a Muslim; so they thrashed his house too," he said.
Sanjay Kumar Valmiki and his family of eight were among those who joined the procession of people that went towards Uttar Pradesh's Rampur, which borders Rudrapur. "We hope to get buses from Rampur and reach Bareilly, which is my hometown. If we do not get a bus from there, well, we will keep walking," he said.
Kumar lives in Rudrapur's Rampura on rent, and is a driver. "Most of my acquaintances left yesterday. I waited, hoping there would be some respite. After all, I have no choice but to come back. I will be back in a day or two after dropping my family off," he said.
The police have registered two First Information Reports relating to the incident. The first, relating to incitement and hurting religious sentiments, was filed on the September 29 incident against unnamed people.
The FIR relating to the riot names 37 - of whom 24 have been arrested - and about 4,000 unnamed people. In all, there have been 110 arrests: the rest have been picked up for breach of peace during the period of curfew.
The state government took the view that the October 2 incident could have been averted if the district administration had acted in earnest on September 29, and replaced the IG, Deputy Inspector General and District Magistrate. Meena, Abhinav Kumar and P.S. Jangpangi, respectively, have taken charge since.
An inquiry into the matter will be conducted by Ajay Nabiyal, Commissioner of Garwal,who has been asked to submit his report by October 11.
A Peace Committee meeting was called by the district administration on Thursday afternoon, which was attended by community leaders and public. It was decided to take out a peace rally soon. The officials also met with Muslim leaders separately, and assured them that they would be allowed to hold the Friday prayers without hindrance.
"We will relax the curfew gradually, but will wait at least till the 11th before we lift it completely," said IG Meena.
-----