Tuesday, December 29, 2009

A VERY SAD DAY FOR 'SECULAR'
INDIA
Today's issue of The Indian Express on its front page carries a story that exposes the depth of ingrained communal feelings against Muslims in India. It narrates how in Modi's Gujarat, Muslims are changing their Muslim names to Hindu names, just to get jobs, which would have been denied to them, if their Muslim identity is known.
I will blame Congress, Nehru, Indira, Rajiv and now Sonia for this state of affair.
It is they who had indulged in double game and systematically reduced 150- 200 million Indian Muslims to such a level of desperation that their very survival as Muslims at grass root level has been so thoroughly become impossible. The other day, Indian Express had carried an interview with World Human Right Watch. A Pew report mentioned in The Times of
India
earlier gave
India
the dubious distinction of being wrecked by communal strife of the same intensity that has wrecked
Iraq
.
It is time, world at large takes note of how oppressed Muslims are in the so-called 'secular' and democratic
India
. If Muslims are forced to change their religion by undergoing such hardships for their very survival, this is cause for serious alarm.
Muslims should thank The Indian Express and Times of India, for swimming against the tide and forcing themselves against odds to bring such unpalatable ghastly truth into the public arena.
Congress must pass very stringent hate crime laws to punish those who have enjoyed absolute freedom and unaccountability to carry out their nefarious hate campaigns. If Prime Minister Manmohan Singh is so reputedly enomoured of his
US
connections, let him be bold and courageous enough to press for the same criminal laws that
US
upholds to fight religious hatred and criminal acts within their communities.
------------------------------------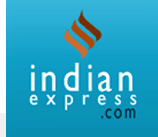 To get job in Surat, Muslim took Hindu name; revealed when he was killed
Kamaal SaiyedTags : people, muslims, hinduPosted: Tuesday , Dec 29, 2009 at 0144 hrs

Surat:




All Mehboob Pathan (50) of Valak village on Surat's outskirts wanted was a job in the city. Having a Muslim name, he felt, came in the way. So, to get himself a job in Surat's diamond units, he passed himself off as Jayenti Bhatti, and managed to find work in two separate units in the Kapodara area.








Early this week, his "cover" was blown, after he was brutally killed over a monetary dispute. As the distraught family stepped forward to admit that Jayenti Bhatti was indeed Mehboob Pathan, they worried that having been cremated as a Hindu, the practising Muslim's soul may not find peace.








In the ledgers of Surat's diamond units, there are many leading a double life like Pathan. His son Mushtaq is registered as Mukesh and daughter Samina as Sharmila, and both are afraid of losing their jobs if the fact was known.








Diamond industry sources and workers say many Muslims assume Hindu names to find work in the city's lucrative diamond business.


One of them, Allarakha Khan, admits to having passed himself off as a Hindu like many others from his village. "We would not get a job if we are known to be Muslims. We have been doing this for a long time, and we take great care not to reveal our real names or addresses at work," he told The Indian Express.











Rohit Mehta, president of the Surat Diamond Association, however, denied knowledge of Muslims passing themselves off as Hindus for jobs. "We will inquire into this," he said.





Pathan's story came to be known after his body was found in a farm at Antroli last Monday, with the head smashed in. The police registered a case and kept the unclaimed body in the Palsana Primary Health Centre mortuary till Thursday. Then they arranged to give Pathan alias Bhatti a Hindu funeral, with all the rites.








His family, who had been looking for Pathan, had filed a missing complaint. Then, seeing news stories in local newspapers about an unclaimed body, Mehboob's brother-in-law Iqbal Pathan decided to check. By that time, Pathan had been cremated, but the brother-in-law identified him from a photo of the body.








The family says Pathan was a pious Muslim and the change of name was just so that he and his children could find and keep a job. "We are too poor to do anything, but how could the police dispose of his body the Hindu way?" asks son Mushtaq. "A genital examination would have shown he was a Muslim." Sub-Inspector of Kadodara police V R Malhotra said they had kept the body in mortuary hoping someone would turn up. "We disposed it of according to Hindu rites not knowing he was a Muslim. The family turned up too late and we are now helpless."